How to Answer Point Allocation Questions Shawna Moser
Brands wanting to learn about how you would allocate certain resources will ask Point Allocation questions. Brands use this information when improving price or experience of a service or product. Typically you'll be asked to allocate the following to items on a list.
Money - How much money you may allocate to a product or service.

Time - How much time you would allocate to an action or expect to spend doing an action.

Points - How many points you may allocate to items on a list.
In the example below, we've asked how much money someone would spend on certain articles of clothing for a formal event.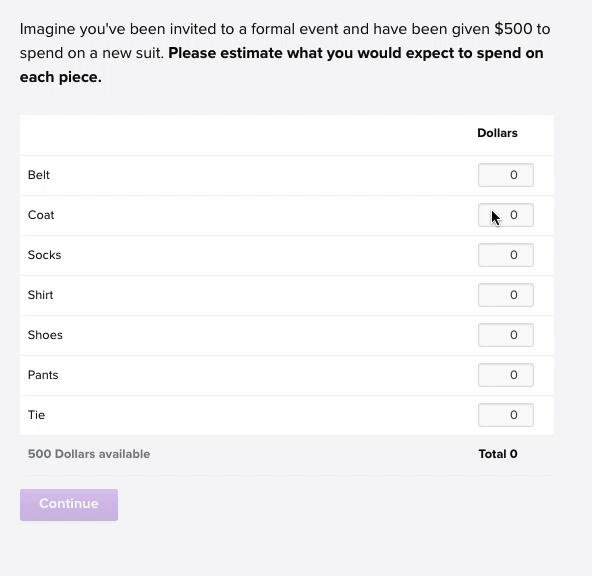 Did this answer your question?